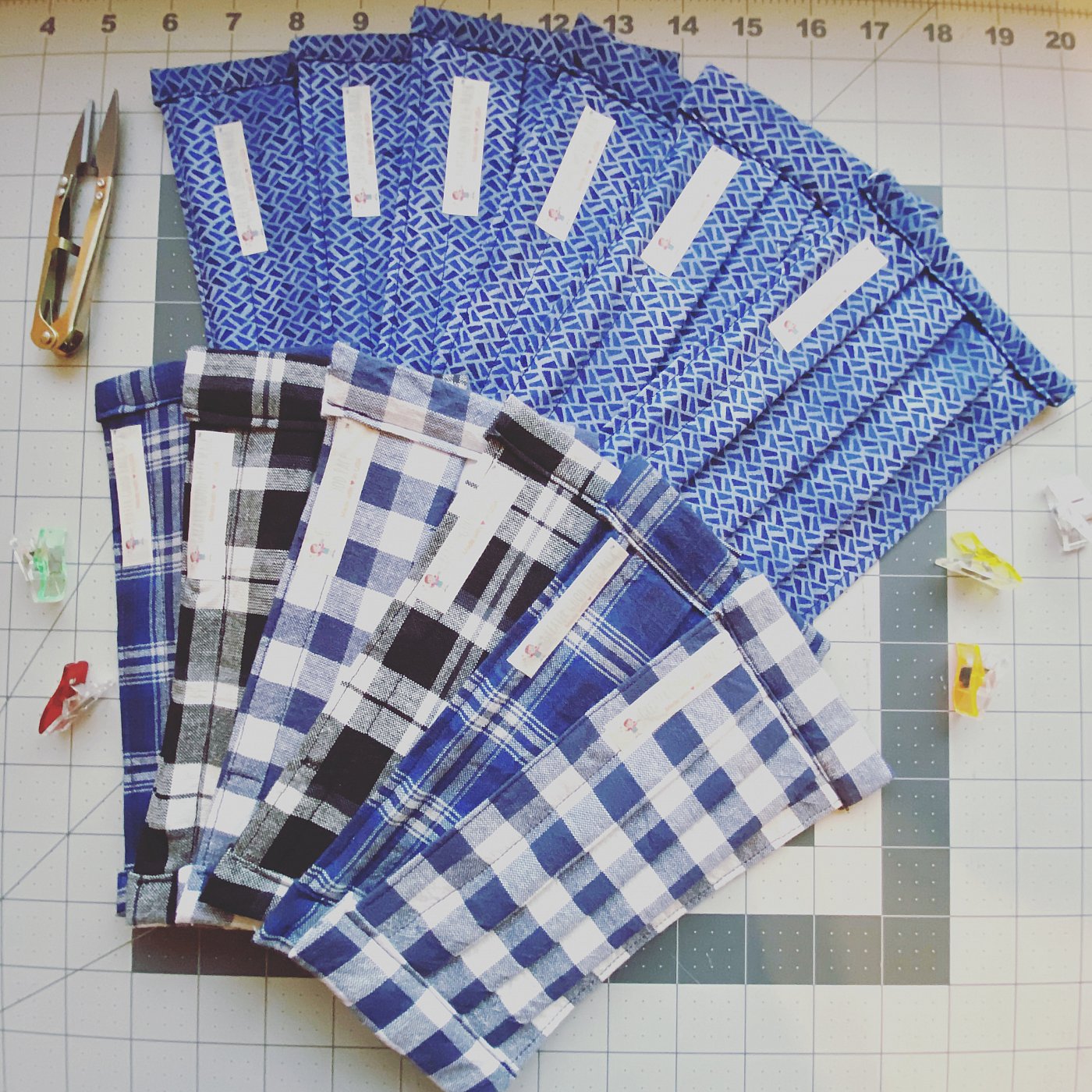 We Always Welcome Consignors
Would you like to sell your face masks, but not interested in the customer interaction or the overhead of running a business or website? With our website averaging 1,000 views per day, we can help you sell your work. ​
Types of Masks Accepted
* Surgical style or Olson style face masks meeting the following criteria:
- 100% pre-washed NEW cotton;
- Nose wire & filter pocket; and
- Elastic or ties fed through side channels/bias so that sides of the mask cinch when worn.

How to Make Submissions
* Fill out the Consignor Application form below.
* Email photos of masks you have made to: hello@greatergoodfacemask.com. Use "Consignment Submission" as the subject line.

* We will respond within 72 hours. You may be asked to drop off or mail us 1-2 samples of your work for inspection.
Samples sent will become property of Greater Good Face Mask and will not be returned to you.

Once Accepted, Here are Our Policies for Consigning
1. Consignments drop offs will be accepted Monday through Thursday from 10:00 AM to 4:00 PM, by appointment only. You may mail consignable items at any time. We cannot accept more than 50 items per submission! Thanks!
2. We suggest you price your items between $10-$25, taking into careful consideration the materials you used. Please package your items based on price range so that we know how to price them for you. For example, if you send us 25 masks that you would like to sell at $15 each, please make a note of that.
3. The consignment period is as follows: 90 days in a consignment period. After 90 days, all items will be marked down to $5.
4. If one of your masks sells within the first 90 days of listing, you will receive 80% of the base sales price. GGFM will manage shipping and handling of your items sold. Consignors are paid weekly via Venmo, CashApp, Zelle, PayPal, etc.
5. No payouts are made on face masks sold at $5. Consignor may request their face masks be returned - either by pick up or by mail (postage paid by Consignor) - before the 90-day period has passed. Face masks become the property of GGFM if not claimed by Day 91 and will be either sold or donated.
6. You are consigning your face masks at your own risk. GGFM is not responsible for loss due to fire, theft, or other damages.